IPMV 2023
2023 5th International Conference on Image Processing and Machine Vision (IPMV 2023) is scheduled to be held in Macau on January 13-15, 2023, co-sponsored by University of Macau, supported by Wuhan University of Technology, Daegu University, Mahanakorn University of Technology, and etc.
We would like to express our gratitude to the distinguished speakers, Prof. James Tin-Yau Kwok (HKUST, Hong Kong), Prof. Chi Man Pun (UM, Macau), Prof. Hong Lin (UHD, USA), and Prof. LEUNG Andrew C S (CityU, Hong Kong) for giving a speech in the conference. Apart from that, we'd like to extend our thanks to all the authors for your contribution as well as the technical program committee members and external reviewers. Their high competence, enthusiasm, valuable time and expertise knowledge, enabled us to prepare the high-quality final program and helped to make the conference become a successful event. Lastly, we would like to thank all of the conference participants for their contributions which are the foundation of this conference.
IPMV 2023 conference proceedings have been archived in ACM Digital Library, and indexed by Ei Compendex and Scopus.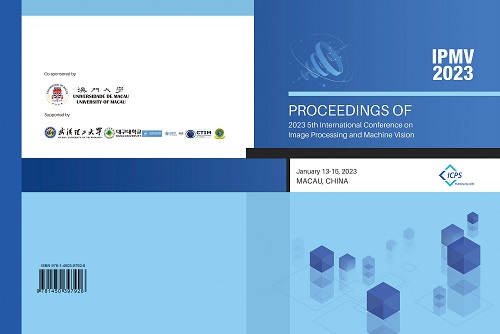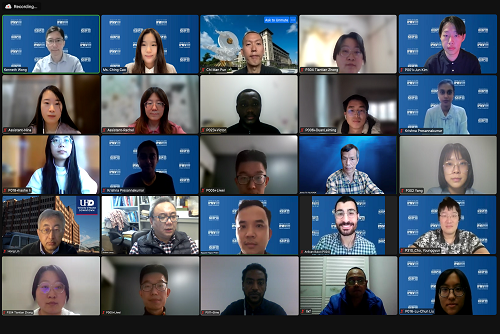 BEST PRESENTATION AWARD 2023
Session 1
Semi-supervised Defect Segmentation with Uncertainty-aware Pseudo-labels from Multi-branch Network
Dejene M. Sime, Guotai Wang, Zhi Zeng, and Bei Peng
University of Electronic Science and Technology of China, China
Session 2
Runtime Accuracy Tunable Approximate Floating-Point Multipliers
Younggyun Cho, Luke Yin, and Mi Lu
Texas A&M University, College Station, USA